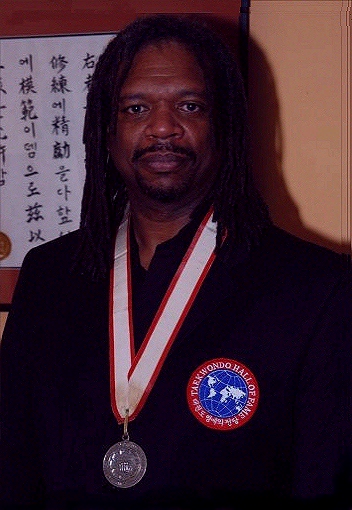 I had dinner tonight with one of the most interesting people I've met in a long while. His name is Albert Cheeks and he's a 9th degree black belt, a former international fighter and a member of the Tae Kwon Do Hall of Fame. He studied under my instructor's instructor, Master Ki Whang Kim.
I've been hearing about this guy for the 16 years I've been taking martial arts and finally got to meet him. He told us stories about Ki Whang Kim, a martial arts legend as well, about disrespecting Bruce Lee, about Chuck Norris, and many others. I listened intently, amazed at just about everything he said.
If you ever get a chance to have dinner, or even a conversation with a decorated martial artist, particularly one who has been around for many years, buy him a drink and don't miss the opportunity. You're sure to hear great stories.